The number 13 is haunting my brain. It's a drive by thought that just shouts at my mind 13. It yells at me "TIME TO START FREAKING OUT"!! Seriously, 13 days?!?! Someone pass this a girl a stiff drink and a paper bag to breathe in. Last night I told my husband the countdown number. Both of us just make this sort of sigh sound when presented with the fact we are close to leaving. Neither one of us has even begun to process the reality of it all. I know it's some sort of defensive stance our brain is making. To really process this would almost be to much. There are so many factors and if you don't numb out some of them you could go crazy. There are thoughts that flow in that I have to ignore. I'm scared. Scared of the what ifs, the medicine, the surgery, the unknown, the possibilities both good and bad. I have to do my best to ignore my fear and go on with my day or else I would be in the corner of this room rocking back and forth, like a crazy person. It's never to early for a drink, that's why they invented the greyhound and screwdriver, right?
Speaking of early morning drinking I have some photos from our Caribbean trip!
My family: My little sister Charlie. My parents, David and Tammy. It's crazy how much I love them!
The Girls : My Mom, sister, and Aunt Krista!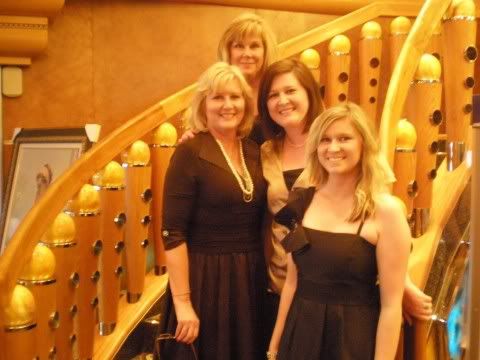 Hubby and I, he puts up with all my crazy.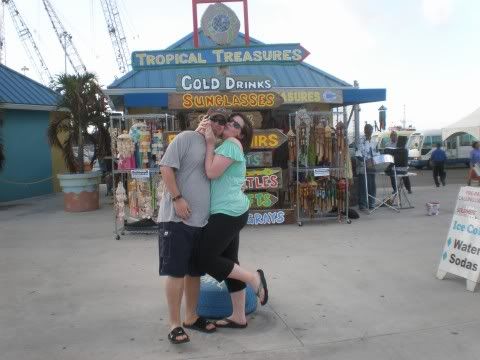 My sister's boyfriend Tony. Since they have been dating since the 3rd grade, he really is my brother now. I love him.
My Dad and I. He is holding a sting ray! It was so crazy!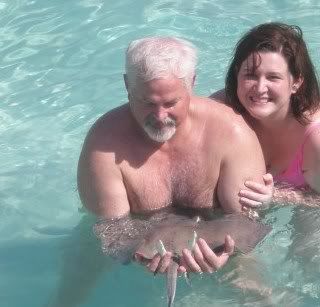 Can't tell these three are related. Dad, Charlie and me on board the sail boat we took to find sting rays, coral and rum!
It was an amazing trip. One of my favorites and just what the hubby I needed before the baby making trip.
13 DAYS!!!